@Camble
@Helder
I've been working on an emergency shutdown button for the banggood power supply on/off circuit. At first, I was thinking about just using a second button, but I have a different option. This turns the dual mosfet circuit into a triple mosfet circuit. It's a latching on/off, with a long press turning the system off. Also, the system will shut off if the Pi is not powered on within a couple seconds and it will also shut off a few seconds after the Pi powers down. So, the same button turns the system on, issues the shutdown command to the OS, and provides the emergency shutdown. Any thoughts?
Circuit is emulated here:
http://everycircuit.com/circuit/5301562995376128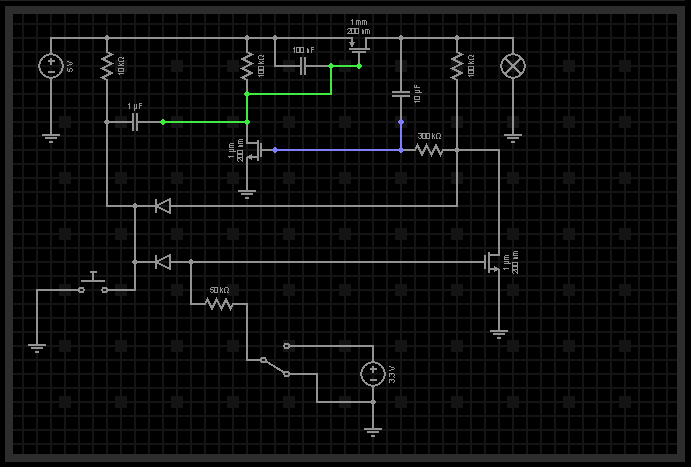 The switch on the 3.3v supply represents the GPIO being pulled high or low with a 50kohm resistor, which I believe mimics the Pi.
Adjusting the capacitor nearest the output changes the time until power-off for emergency shutdown.