For everyone that wants to know how this whole thing works,
i created this diagram with the help of [mention]Felix[/mention], who provided pictures of his cut-open Audio Jack.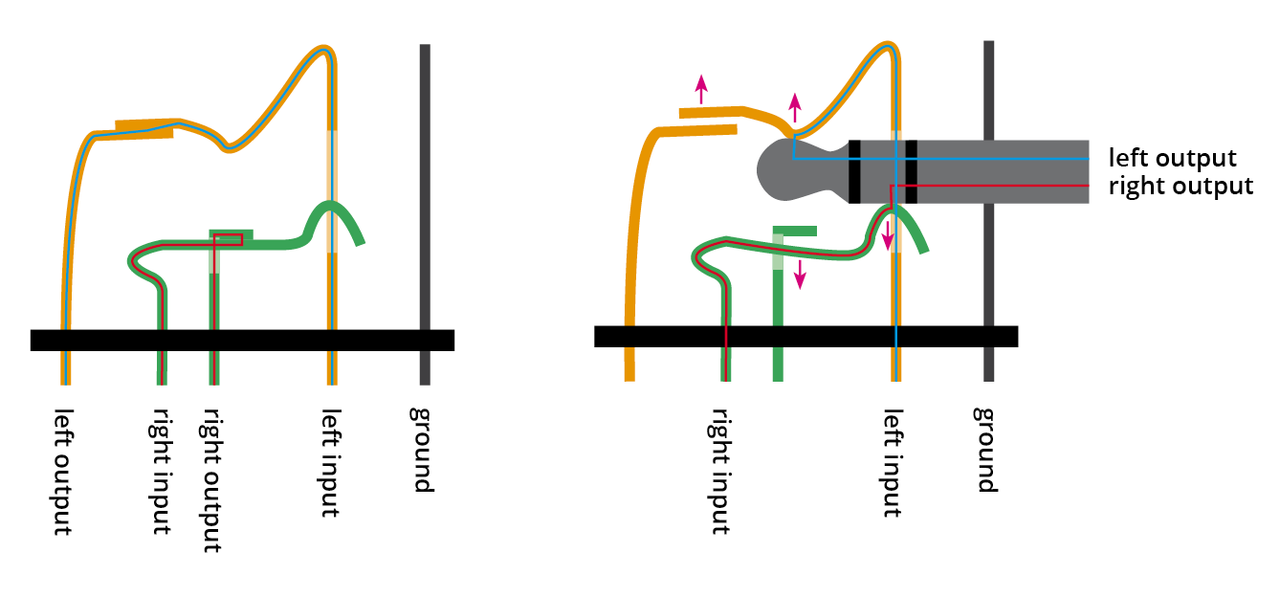 Here are a few Pinouts for the Headphone Jacks I encountered. Thanks to [mention]SidSilver[/mention] & [mention]Camble[/mention] for helping.
➡ BE AWARE:
The Pinout for the Original DMG Audio Jack is only valid if desoldered from the board!





.